Hope to see everyone at the Metairie location of Martin Wine Cellar on Friday, October 17, 2014!  We'll be there from 11:00am-1:00pm. featuring our New Orleans Original Firehouse Flashover Creole Seasoning.
We'll be offering a taste of Robert Medina's Smoked Chicken and Andouille Gumbo which includes this savory, low-salt Creole seasoning blend. There will also be a giveaway of Medina's cookbook "If You Can't the Heat…A New Orleans Firefighter's Cookbook" to those who enter on-site.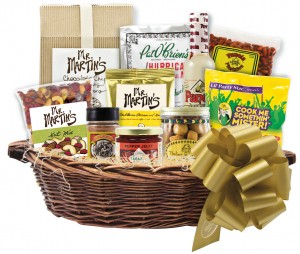 New Orleans Original Flashover Creole Seasoning blend will also be featured in Martin Wine Cellar Holiday Gift Baskets! This is the perfect New Orleans holiday gift for your out-of-town clients or a taste of home for your family and friends – especially the "Taste of the Bayou" gift basket!
Be sure to check out the entire Martin Wine Cellar gift basket collection for your holiday needs!  New Orleans Original Firehouse Flashover Seasoning also available on the shelves at Martin's Wine Cellar – Metairie location.
NEW ORLEANS ORIGINAL FIREHOUSE BACKDRAFT BBQ & BUTT RUB SEASONING COMING SOON!
Martin Wine Cellar is located at 714 Elmeer Avenue in Metairie, LA 70005.